Description
Let's record for all time what they did…..
The Heroes of 2020 Pure Silver Medals have been created in honour of the people who have kept us going – and kept us alive – during the worst crisis this country has faced since the war. These are the people WE leaned on. They've responded without question, often putting themselves in harm's way and some of them paid the ultimate price. They are the heroes of today and for what they've done, they all deserve a medal.
Let's write it in the purest of silver so that it shines forever…..
Each medal is crafted from one kilo of pure silver at 99.9% purity, and is minted to Proof quality, the highest quality possible. This creates a "mirror" finish to the surface. Each medal is hallmarked, numbered and provided with a Certificate of Authenticity which confirms its purity and weight.
Let's have the George Cross inspire the creation of these silver medals…..
The obverse of the medal features an interpretation of the classic St George and the Dragon design which has graced the George Cross since it was first instituted in 1940. It represents the nation's highest award for civilian bravery and is an appropriate recognition for the Heroes of 2020. The legend on the obverse of each medal reads "As good a generation as any" reflecting the Queen's prediction, in her message to the nation on April 5th 2020, that this generation would prove itself as resilient as any of those which had gone before it.
And let's gift them to people we know who fought the fight…..
The regular Thursday night clapping we engaged in was an uplifting experience for all of us during times of anxiety and, for many, despair. Now it's time, however, to show our appreciation in a more tangible way. To gift someone we know or love the medal they deserve, for their bravery and hard work in this crisis, properly expresses our gratitude for their contribution.
And prize them ourselves, and record forever that we are part of a generation as strong as any.
All of us have faced hardship in one way or another as a result of the coronavirus crisis. The way this nation responded to the government's call to "Stay at home – Protect the NHS – Save lives" was astonishing. We can all take pride in the fact that, through our actions, we shielded the NHS whilst they shielded us.
And let's send all the profits – every penny of it – to the NHS Charities Together Covid-19 Appeal so that the fight against coronavirus can continue….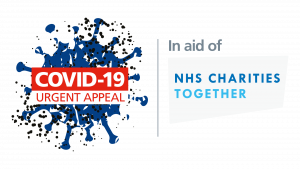 Sterling Mint is proud to be donating 100% of the profits from the sale of this medal to the NHS Charities Together Covid-19 Appeal (Registered Charity no. 1186569). We have secured contributions from many of the suppliers involved, and our sister company, Hattons of London Ltd, is donating their staff, premises and infrastructure for the handling of all orders. All of this means the amount of money going to the Covid 19 Appeal is maximised. We are also making our financial records open to public scrutiny, click here for more details.
Each medal is sent out without any postage and packing charge to you and presented in a display box (wrapped in tissue paper for gift giving) and accompanied by a certificate of authenticity confirming its purity and weight. We also include a gift card, outside of the box, so that you can write a message of thanks to your own personal Hero of 2020.
For each medal sold, Sterling Mint will donate 100% of its profits from sale to NHS Charities Together, a registered charity in England & Wales (No. 1186569).