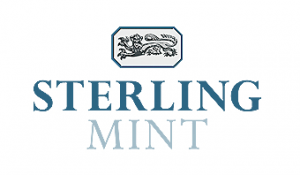 Specialists in collectable silver coins and medals
Sterling Mint Ltd is a specialist distributor that offers sought after silver coins and medals. Initial plans to launch the new company early in 2020 were immediately derailed by the Covid-19 crisis. Instead of postponing the launch, Sterling Mint decided to focus on making a positive contribution towards the national effort and celebrating our key workers.
Heroes of 2020 Pure Silver Medal Range
We commissioned the Heroes of 2020 Pure Silver Medal Range which pays tribute to the people who really made a difference in our fight against Covid-19. All profits from this activity are being donated to the NHS Charities Together Covid-19 Urgent Appeal. Thanks to the assistance of our sister company, Hattons of London Ltd, we have been able to maximise these donations.
Sterling Mint Silver Coins and Medals
In happier times, Sterling Mint will be offering a range of exclusive and sought-after silver coins and medals, mostly with very limited mintages. Our focus will be on offering the best possible experience for our customers and delivering both the highest quality products and unbeatable value for money.
Just a few of the silver coin ranges available are the Great British Silver Crown Series, Beatrix Potter and Britain's Old Definitive Designs.
Customer Services and 60 Day Satisfaction Guarantee
All purchases from Sterling Mint benefit from a 60 Day Complete Satisfaction Guarantee (unrivalled by anyone in the market except Hattons of London) and free post and packing on every order. Our sole focus will be on making sure our customers are delighted with the service they receive.
You can rest assured that the quality, craftsmanship and authenticity of all of our products are to the highest standards and each is accompanied by a Certificate of Authenticity testifying to the coin's provenance and quality.
What Our Clients Say
Here at Sterling Mint, we pride ourselves on the excellent feedback we review from our customers. Many companies talk about how important their customers are, but at Sterling Mint, ensuring our customers' satisfaction is our genuine passion! You can read some of our reviews on Trustpilot below, to see for yourself.